ElevationDock 5
for iPhone
ElevationDock 5
for iPhone
description
Specs
compatibility
Reviews
Now with USB-C: It's the fastest charging dock for iPhone.

Deep, comfortable  18° back angle with ±4° adjustment.

Lightning connector flexes under high torque so your phone won't flop forward.
Premium construction: Beautifully CNC-machined stainless steel knobs, weighted with inserts, full soft silicone overmolded body.
NanoPad underside locks to smooth surfaces via micro air-suction for one-handed undocking. Has two levels of holding power.
Works out of the box - no assembly required.
Lightning to USB-C PD, MFi certified.
All Lightning iPhones (5/6/7/8/X/11/12/13)
Lightning equipped iPads except the 12.9" iPad Pro. iPads 9.7" and larger require the backpad moved forward, the NanoPad center section film removed, and mounted on a smooth surface for the best micro-suction hold.
Works with cases up to 3.2mm (0.125in) thick on the bottom.
Compatible with all Apple cases (including the battery case) and all that conform to Apple's specifications for case design.
Not compatible with thick cases, like OtterBox and LifeProof.
The BEST iPhone Dock Bar None
You can't find a better iPhone dock anywhere. It's sleek, it's versatile, it accommodates most cases and it allows you to plug in any USB charger to get that fast charging. Elevation Lab once again knocks this outta the park. It even accommodates iPads.
ElevationDock 5
This new iPhone dock/charger is a very improved product. I previously purchased an ElevationDock a number of years ago & liked it. This new one is so much faster charging. I highly recommend this product.
"It is hands down the best iPhone dock I've ever used."
- Michael Potuck, 9to5Mac
"Excellent Stability and Angle With Tiny Footprint"
- Juli Clover, MacRumours
10W Wireless Charging Dock
ElevationDock 5 + 18W PD Charger
The fastest iPhone dock.
50% in 30 minutes or less.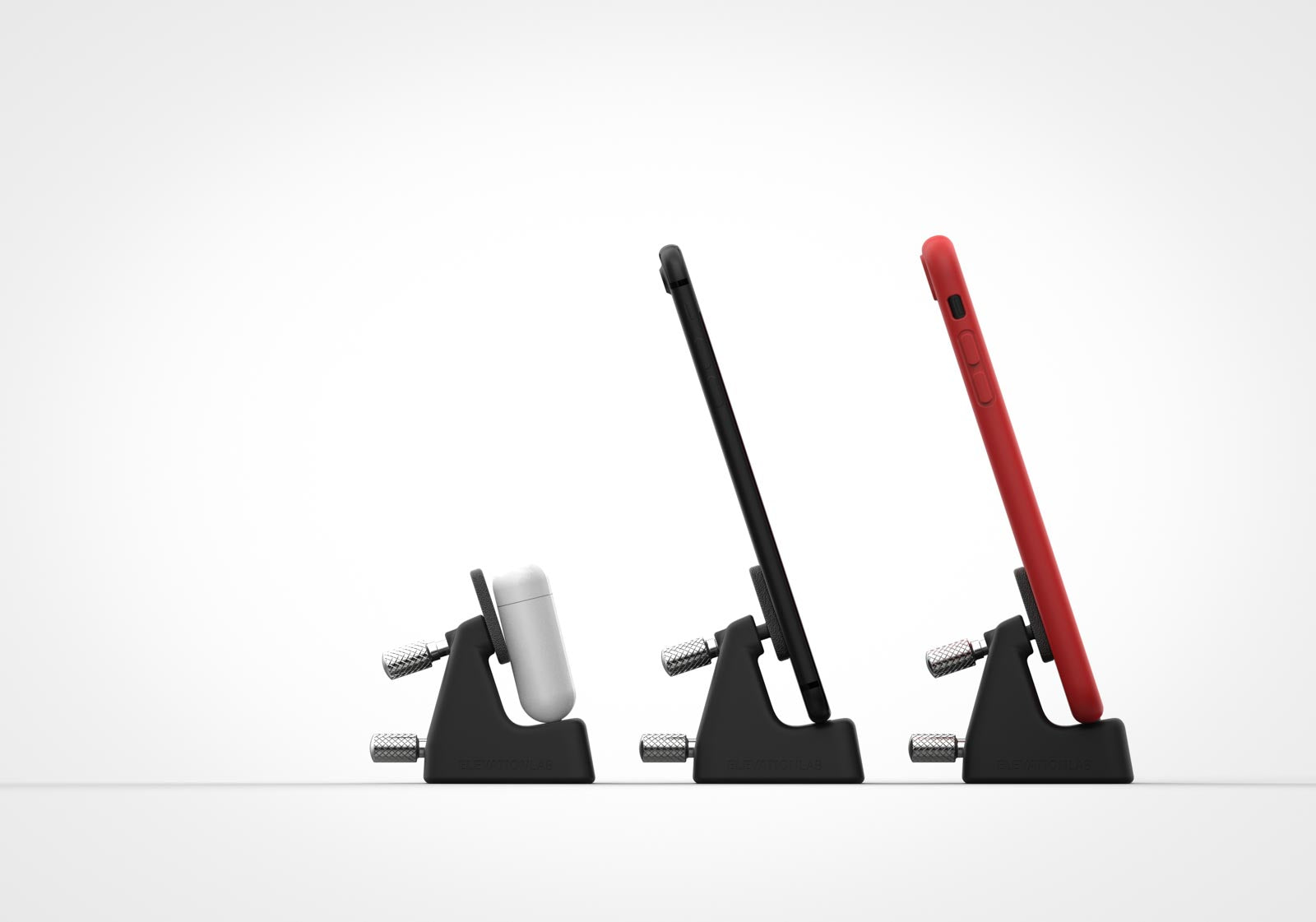 Ultra-precise Adjustment
Perfectly fit your iPhone & case. No wobbling or leaning. Easily adjusts to support different devices in seconds.
Works One-Handed
Our very first dock was the first to work one-handed. ElevationDock 5 doesn't budge when you undock your phone. It locks to smooth surfaces via air suction, making undocking a breeze.
Premium Construction
Beautifully CNC machined stainless knobs, full seamless silicone overmolding, heavy duty cord, and a dozen internal engineered parts made of bronze, zinc, steel, and low-friction HDPE to make it work well.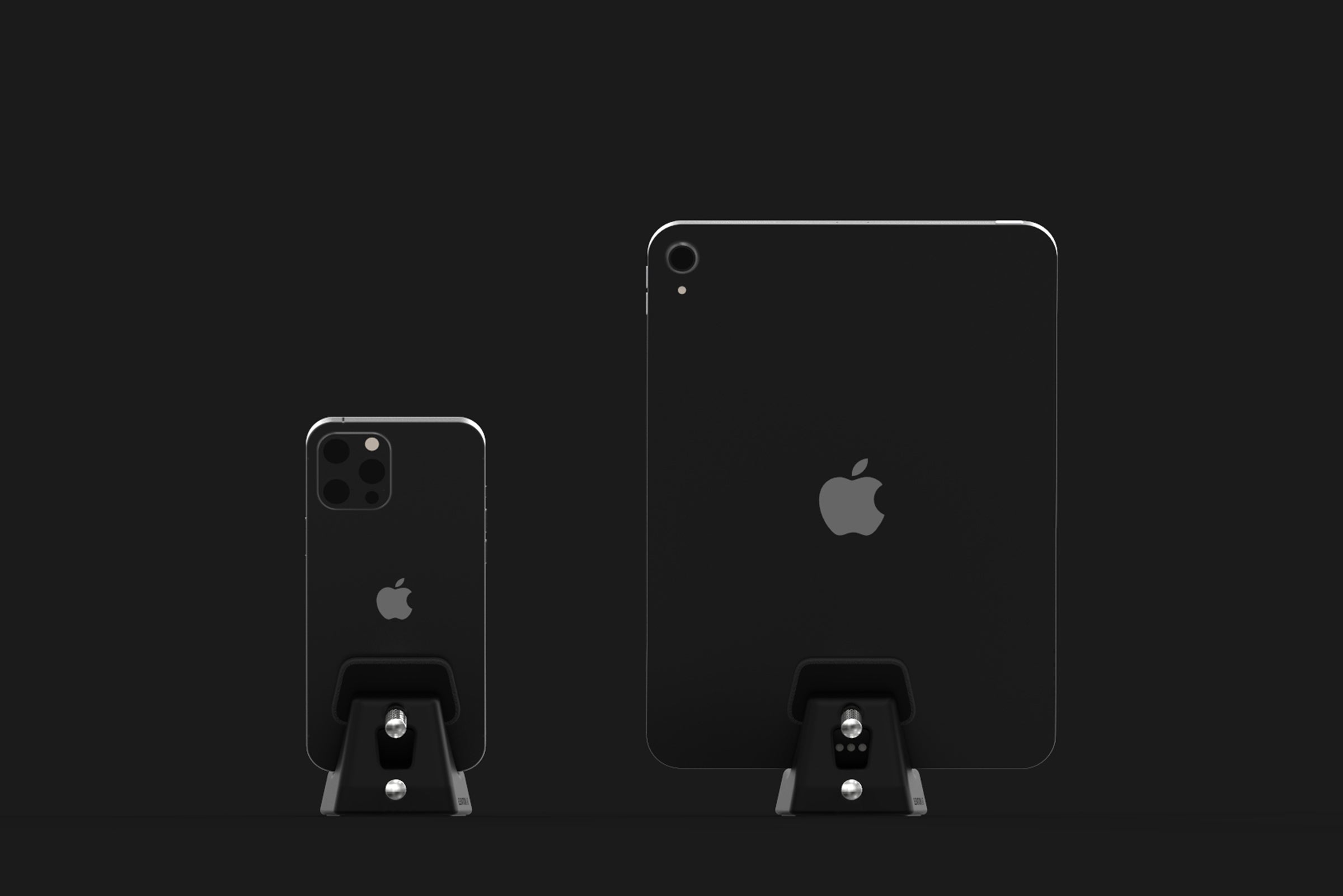 Works with iPad too
Give your iPad a place to charge and live too. All Lightning equipped iPads except the 12.9" iPad Pro. Make sure to use the full NanoPad for larger iPads.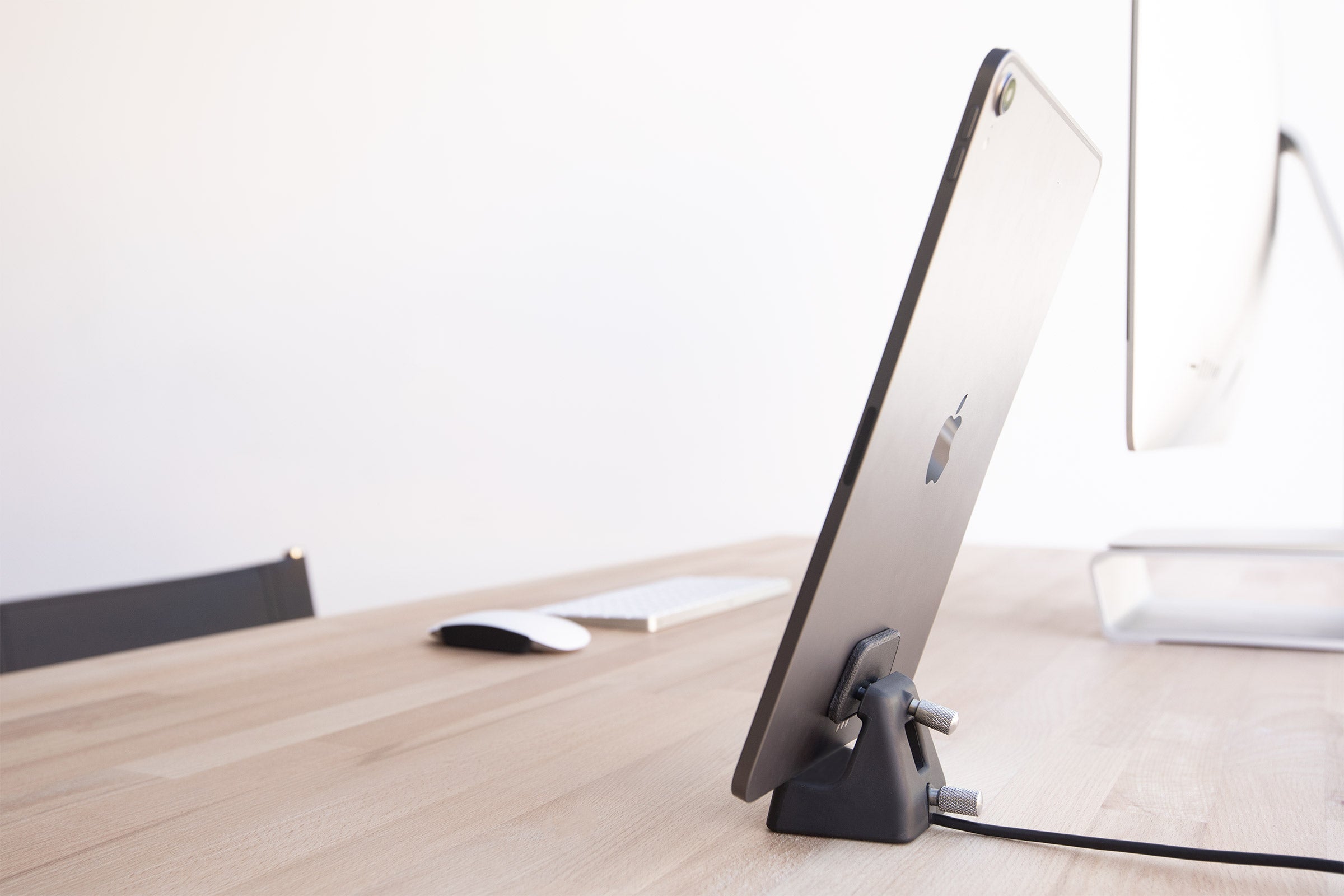 Small Footprint
We designed ElevationDock to be as small as possible while still being able to support large devices.
Perfect Angle
Great readability, FaceTime, and for using the touch screen.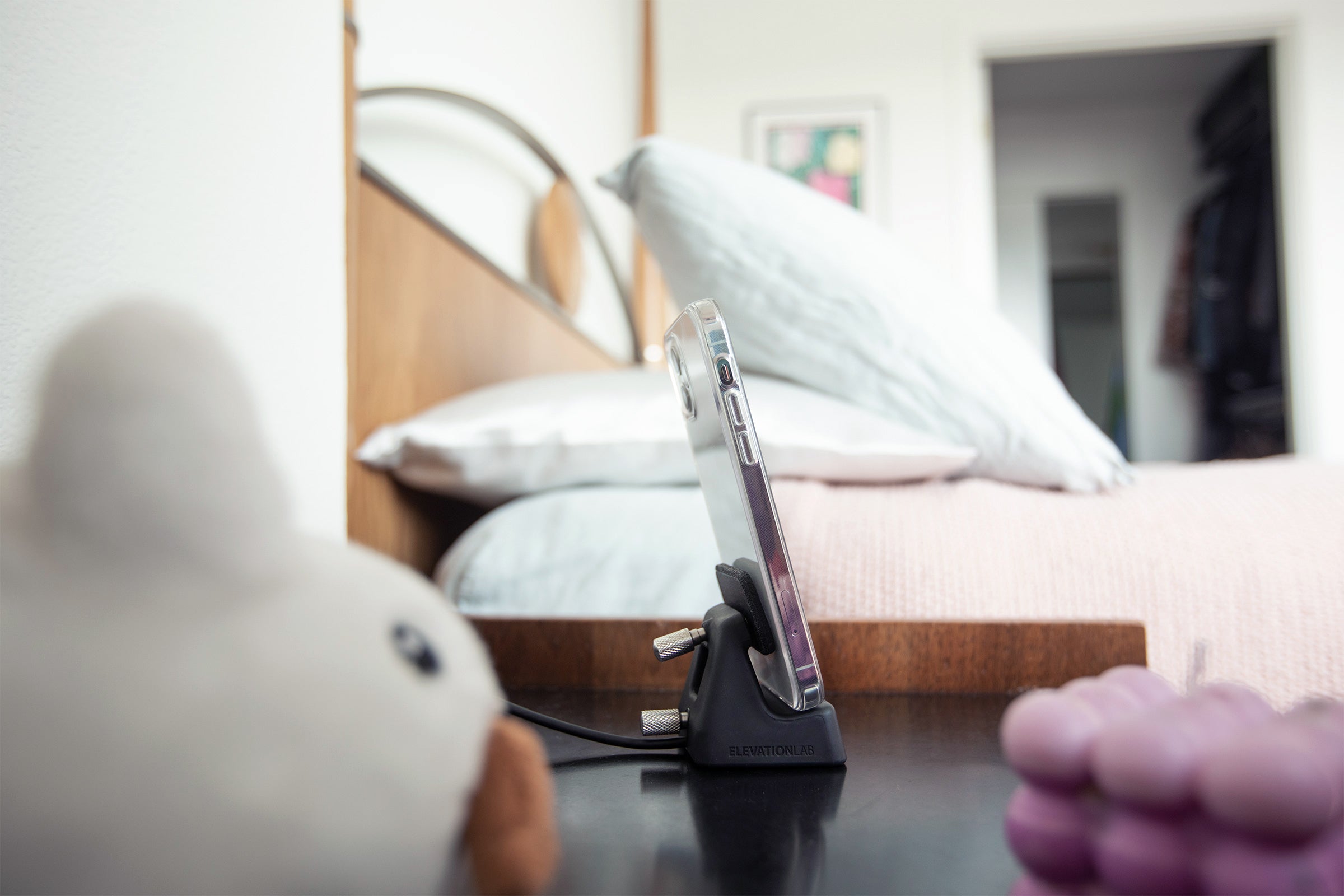 Perfect for Your Bedside
It locks to your bedside table so you always know where to find it at night. And its 18° angle is perfect to see & use while in your bed.
Great at Your Desk
Minimal design, convenient charging, & a comfortable back angle makes it perfect at your desk.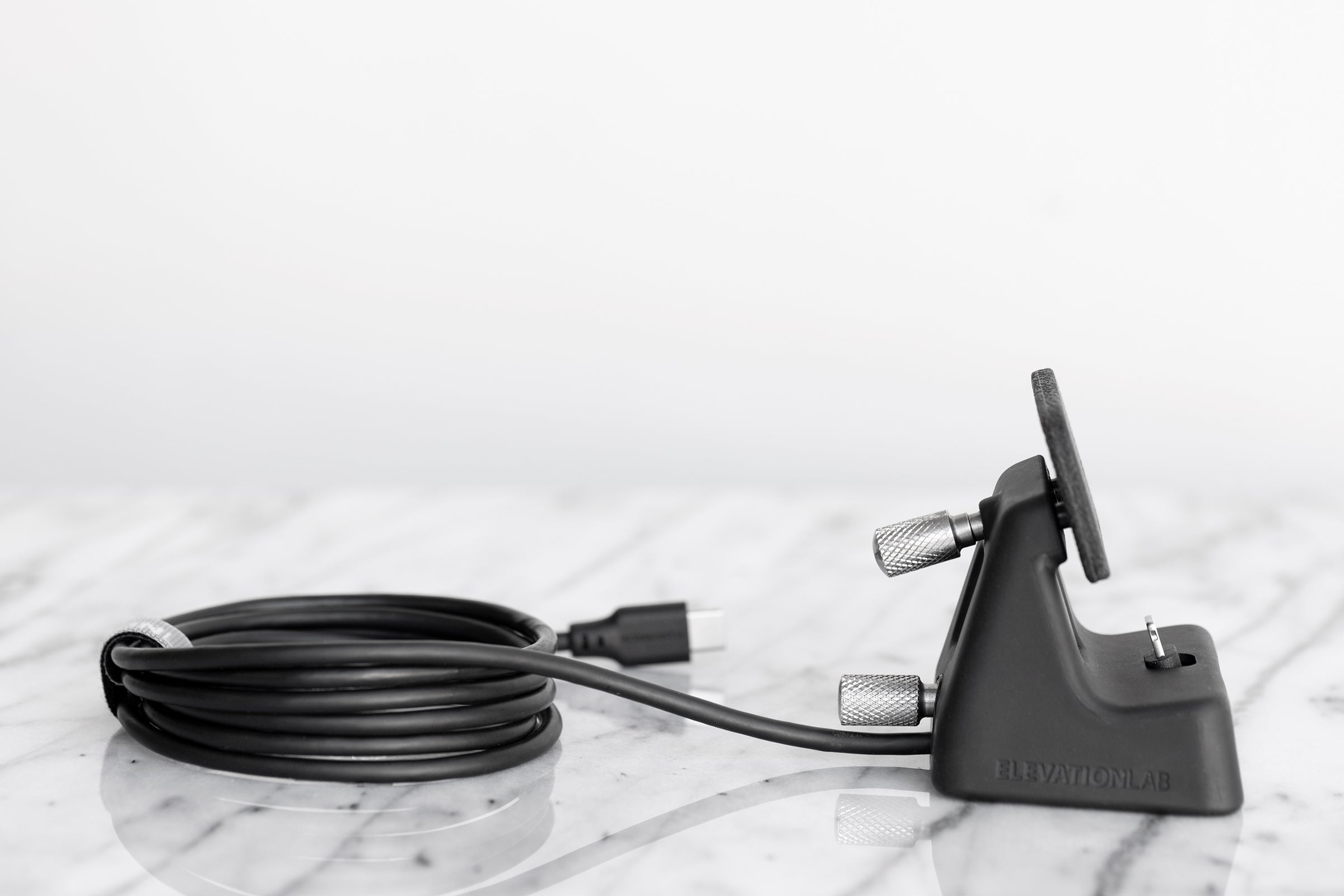 No Assembly Required
Works out of the box.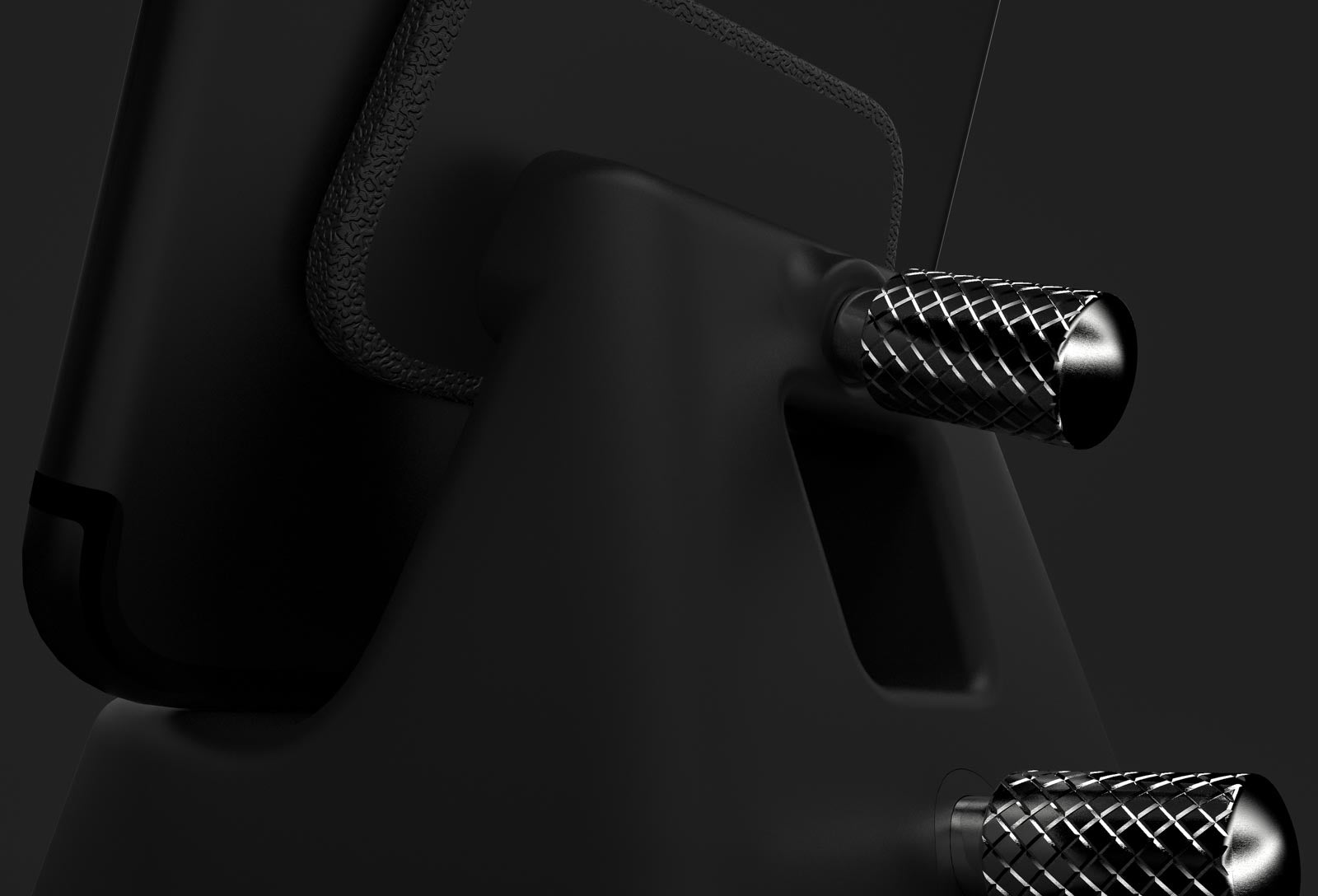 A charging dock is your most used accessory, it ought to work great
That's been our premise since the first ElevationDock, and it continues today with every improvement made to ElevationDock 5.
We're working on some cool new stuff.
Join our email list (rarely sent, no spam) to know when we launch something new.
AS SEEN ON